"The dead are not quiet in Hill House." – Mrs. Sanderson, Hill House
Help the House of BTS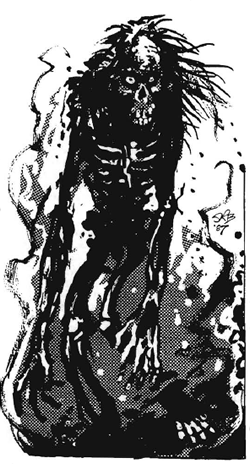 To all my House and Host fans…
As some of you may know, the House of BTS has been around for a wonderful six years and counting. I built the House as a way to learn and practice for my short-lived plans to become a web designer as well as create the best Beyond the Supernatural fan site around. I built the House from ground up and put a lot of thought, energy, work and effort into making it the site you enjoy now.
The House has also provided me with the unexpected pleasure of getting to know a lot of its visitors.
Since opening I have written to, spoken to, worked with and even met lots of gracious and generous volunteers and contributors. Writers, artists, game masters and players all alike have become a part of the House.
While real life has kept me from adding to and updating much over the last year, I've got lots of things that I'd like to add to the House, including new monsters, NPC's, Pregen's, articles, resources and the like.
Kevin S. of Palladium Books has also been revamping his efforts with BTS, starting with a preview of a Tomes Grotesque monster in the Rifter #78, making this a good time to get back to building onto the House.
However, the House is in danger of closing its doors and disappearing forever!
To avoid this dark fate, I'm asking for help.
I've struggled for a while about how to ask for help. It's easy asking you all to consider contributing articles, artwork and other fan related content as that's what the House of BTS is for. However, I've always had an issue with asking for monetary help of any kind, but I've gotten to a point where I feel I have to. I expect people will fall into three categories that I can address:
You have no interest in supporting the House financially. If that's the case I can save you a lot of reading by excusing you from reading any farther. Time is precious and I hate to waste anyone's if I can help it. Thanks for reading this far anyway. That being said, you're certainly welcome to keep reading, or click here to head back to the Home Page.

You want to help but are financially strapped. I know that story myself and understand completely. All I ask of you then is to continue visiting and enjoying the site. If your financial situation changes then please reconsider helping. Until then, I can save you some time as well by clicking here to go back to the Home Page, but you're welcome to keep on reading.

You are in position to help and want to. In this case, again I won't waste any more of anyone's time than necessary so I've written both a short and long version.
The short version: There are costs involved in maintaining the House. Without help, the House is in danger of closing its doors forever by next year unless enough funds are gathered to keep it going. The quickest way to help is by sending funds via PayPal to hostofthehouseofbtsATgmail.com.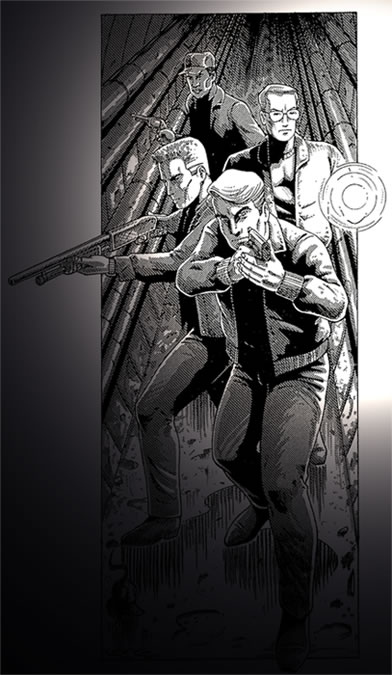 The long version: As mentioned earlier, the House of BTS has been around for six years. In that time, I've not asked for anything monetarily as this is a personal project for me. I've made requests that people consider donating their BTS related artwork and scribes to the House (and some of you have generously responded), but I've not asked for coin.
However, there are costs involved in keeping a site going. Domain renewals, bandwidth costs, updating web design programs and materials, paying for artists as needed and so on. I've kept the costs down as much as I can, and Ted of "Host Omaha" has been graciously covering the bandwidth costs (which is considerable as traffic is steadily increasing). He also pointed that the House was still pulling a lot of bandwidth last year even when I've hardly updated it. During several of those months he covered for the extra bandwidth whenever it went over the plan limit.
Ted runs a business however and has put a lot of his own time and energy into the site and should be getting paid for the services he provides.
I can't ignore that any longer.
As some have already mentioned it to me, I'll note that I refuse to use a free site provider, like Wix for example.
When I designed the House, my intention was to make it simple to use, easy to navigate, and look & feel thematically appropriate to the BTS vibe. In doing some research I've not found a template on the free sites that I like and they're limiting in their design abilities and allowances. They would also advertise on the site, something I promised to avoid.
It would not be the same old House if I switched to a free service.
If the House continues, I plan to add more Monsters, NPC's, Pregens and various articles and other goodies like podcasts (working on getting one set up with a friend now in fact) and video blogs to share in my GM thoughts, ideas, experiences and to continue answering the many questions I get on running and playing BTS (and general RPG horror) adventures. I've also considered newsletters and other methods of information beyond Facebook to relay news, inspiration and bits of info. But before I go into all that, the House needs to survive.
My goals are modest. This old House can survive on less than $100 a year. That's not a lot and if enough people contribute, that can be covered easily. Once that level's been reached, the next step is covering back dues to Host Omaha. Any extra funding beyond that will be used to cover related costs (such as whatever web services are needed in the future). Also, eventually Ill need to update my Dreamweaver to keep the site updated and improving; that will not be cheap.
Again, I hate the idea of asking for funds in any fashion. It's a lot easier on me to think of it as asking you to invest in the House. The House is open to all and everything that's added to it is available to everyone. You're investing in the House will help ensure that future additions and more materials will be added.
I've even decided to offer up something to make it worthwhile to those who contribute. I'm still deciding on the amount, but for example everyone who sends at least $25 will get something sent via e-mail from me as a thank you for helping. Most likely it will an exclusive monster (in fact artist Brandon C. Clark and I have something in the works already).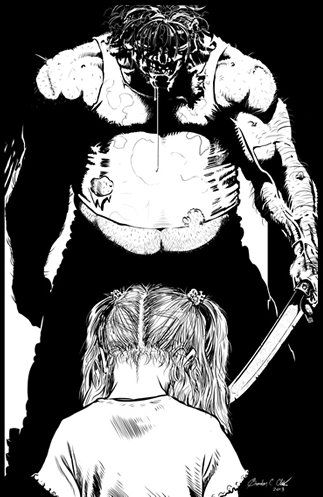 I will even go a step higher: anyone who sends $50 or more will also get my "Amber Alert" Introductory BTS adventure set to them. This is a big deal to me as it's a personal favorite of mine. I've kept it close to my vest since writing it for the 2006 Palladium Books Open House. I've run it many times since at various cons and gaming outings while added to and tweaked it over the years. It's special to me for various reasons,
but if it means offering this gem up to keep the House going, I'll do it.
Okay then, if you've read this far I can only assume that you're interested in helping the House carry on and grow. The simplest way would be via PayPal to hostofthehouseofbtsATgmail.com.
If you want/need other methods, send me an e-mail for details.
Note: If you don't want to send money, as an alternative you could consider hiring an artist or illustrator to replace the real photography & pictures I current use for the NPC's & Pregens, something I've been slowly working on replacing over the years. Covering those costs would still be helping the House.
I can recommend both Brandon C. Clark and Mike "Madman" Leonard; both are freelance illustrators and both have contributed to the House in the past.
You can also help by commissioning work from me in the form of character/pregen/NPC creations or by content editing your home-made characters, adventures, monsters and so on. Contact me for details.
Thank you for reading and I hope you'll consider helping.
With a handshake in thought,
The Host of the House of BTS.
The House of BTS is a fan site and all of it's content is free. However please consider a small donation
as it will help maintain the site and help provide new information, art and materials.
As the Host of the House, I thank you for your generosity!